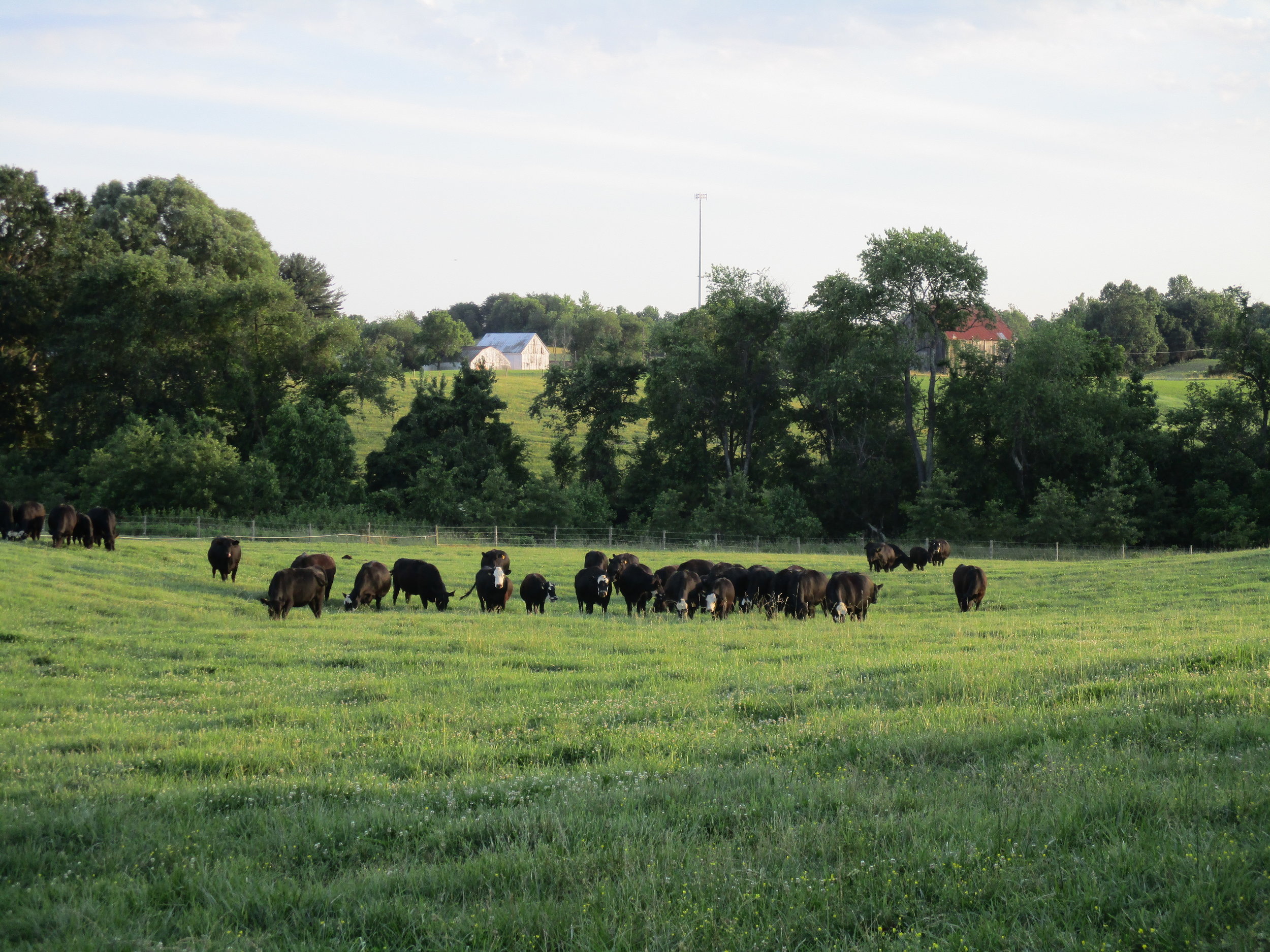 A Multi-Generational Farm
Wilson Dowell Farms is a 320 acre refuge in Owings, Maryland that is home to the Leavitt family. The farm has been in the Dowell-Leavitt family for more than four generations. Today, the farm is managed by Jason Leavitt and his wife, Kristen. His mother, Judy oversees day to day operations and manages Double J Stables, a horse boarding operation which is also located at Wilson Dowell Farms.
The farm is named after Jason's grandfather, Wilson Dowell Jr.. It began like most Southern Maryland farms, as a tobacco farm. While tobacco was the cash crop, Jason's grandfather always kept cattle on the farm. When the time came to transition out of tobacco, the foundation for a pasture-based livestock operation was already in place.
The most important aspect of the farm operation is growing premium quality forage. The cattle and goats graze pasture a majority of the year. We feed hay during slow growing pasture seasons.
Our meats are available to purchase directly from the farm, by appointment. Please contact us to schedule a time.